Nas: So Close but Yet, So Far
Nas to MTV re: the Jesse Jackson/Barack Obama Situation:
"I think Jesse Jackson, he's the biggest player hater," Nas fumed during a conference call. "His time is up. All you old n—as, time is up. We heard your voice, we saw your marching, we heard your sermons. We don't wanna hear that sh– no more. It's a new day. It's a new voice. I'm here now. We don't need Jesse; I'm here. I got this. We got Barack, we got David Banners and Young Jeezys. We're the voice now. It's no more Jesse. Sorry. Goodbye. You ain't helping nobody in the 'hood. That's the bottom line. Goodbye, Jesse. Bye!"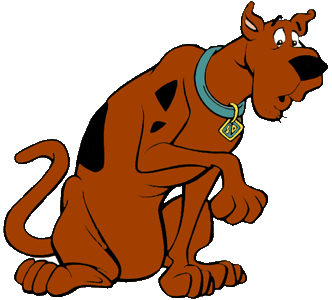 Arrrrrrrroooo?
Nasir Jones represents the ultimate dichomoty to me: Intelligent Black Man/Ignorant azz n*****. 
How can you be both? EAAAAAAAAASY.  You just sit and think of a logical, reasonable thought and then imagine a troll squatting and shytting on said thought. 
It's painful to watch sometimes.
18 Responses to "Nas: So Close but Yet, So Far"
Did this dude just say "We We got Barack, we got David Banners and Young Jeezys."

ok who does the David Banners represent…. and the Young Jeezys represent who?

Did this dude just say "We We got Barack, we got David Banners and Young Jeezys."

ok who does the David Banners represent…. and the Young Jeezys represent who?

Shitting on Obama is obviously bad for your health.
Just ask Tavis Smiley.

Oh yeah. Nas is the love child product of a threesome featuring: Malcolm X, Chuck D, and any garden variety Video Vixen. Two parts revolutionary, one part jigaboo fucktard.

Nasir is a FAIL. Be a Nicca. Mission accomplished.

Dickadociuous I believe u have the ignant ass comment of the week! LMAO

Dickadociuous I believe u have the ignant ass comment of the week! LMAO

Nas is an artist…PERIOD.

If you're looking for the wonders of straight up intelligence, it's not going to happen.

If you want good music, most of the time it comes from Nas (can't forgive him for the poo pile that was Nastradamus, Oochie Wally where his brothers were better then him verse wise and wack beats of Streets Disciple after 2 FIRE singles).

This quote alone pretty much makes him seem not totally on it:

"We We got Barack, we got David Banners and Young Jeezys."

Um….no. While all levels of Black survival and intelligence (you may not be crazy about their songs but usually, Banner and Jeezy don't come off as total coons and are reasonably on point a decent amount of the time when you ask real shit in most interviews I've read, unlike Young Berg), the comparison is not even legit.

I've been off him on the serious commentary tip since he went into Escobar/Nastradamus mode a few years back.

I say the bro needs to stick with promoting the N album (which so far from my leak is pretty hot) and keep it movin'.

He couldn't find nobody better to name than Jezzy and Banner. hell if we relying on them…then we all might as well pack our shit cause the world will be ending post haste.

He couldn't find nobody better to name than Jezzy and Banner. hell if we relying on them…then we all might as well pack our shit cause the world will be ending post haste.

Ima need to Nas to never speak in public.

Just rap, man. just fuggin rap.

Ima need to Nas to never speak in public.

Just rap, man. just fuggin rap.

Ima need to Nas to never speak in public.

Just rap, man. just fuggin rap.

he ran into a road block when he said …david banner and young jeezy.

on another note – there is some truth to where he spoke of him, banner, and jeezy being the 'new voice.'

…sadly, there is some truth in that statement.

he ran into a road block when he said …david banner and young jeezy.

on another note – there is some truth to where he spoke of him, banner, and jeezy being the 'new voice.'

…sadly, there is some truth in that statement.

My visualization of that Phenomena is more like… if you had Talib Kweli rapping over the beat provided by the Coon Gnome Flute… so you was almost going to like it but it just made your ass itch

My visualization of that Phenomena is more like… if you had Talib Kweli rapping over the beat provided by the Coon Gnome Flute… so you was almost going to like it but it just made your ass itch